Ethiopian artist gives Beyoncé a splash of African colour
https://www.instagram.com/p/BEHNAKEGvfh
Wherever she goes, Beyoncé courts controversy. Most of it is caused by the way this strong, successful black woman favours long, straight, light coloured hair – and the fact that companies like L'Oreal and Clairol have a long history of lightening models when post-processing images. So what happens when digital manipulation is used to add a more African look & feel?  We have been intrigued by the art of Gelila Metiti Mesfin, so we wanted to share.
By the time she graduated in May 2011, Ethiopian Gelila Metiti Mesfin already had a well developed interest in computer art. Like all good artists, she is patient, has a clear vision and works with whatever tools are available to her at the time. Indeed some of her most amazing art is created on a mobile phone using small apps like PicsArt – but she seems equally at home with pastels and oils.
The issues surrounding the manipulation of photos of famous black women are long established, but none so famous as the lightening of Beyoncé.
The westernisation of this cultural icon has been extreme in some cases. Compare a shot of Beyoncé 'out for an evening' with the kind of adverts that contain her image – and you can instantly see something 'strange' going on in the post-processing.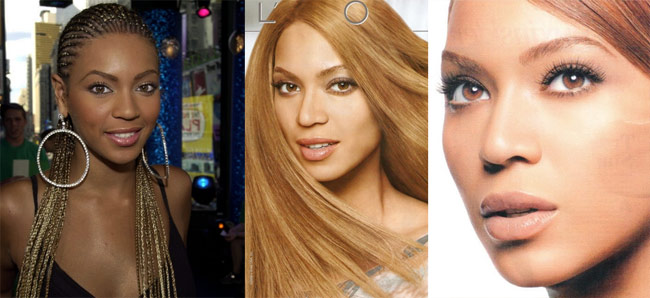 Gelila enjoys being influenced by traditional African culture, colours and art but, at the same time, she loves the computer-augmented art of the 21st century.
The work of art that seems to be generating the largest buzz around Gelila is a reworking of the classic Destiny's Child image from the band's 'Destiny Fulfilled' era.
What we love is that Gelina's art represents a counter-pull to the lightening/westernising of traditional looks. Building African-inspired art on top of African images to create something fresh and new. The amount of involved?  Gelina has posted a stop-frame animation of her process. It combines 160 photos into a 15 second animation. Press 'Play' to kick off the animation (with soundtrack).
Her art journey is reflected in her personal journey, as you can see when comparing her graduation shot to a more recent gallery photo. Check out her latest work on Instagram over here.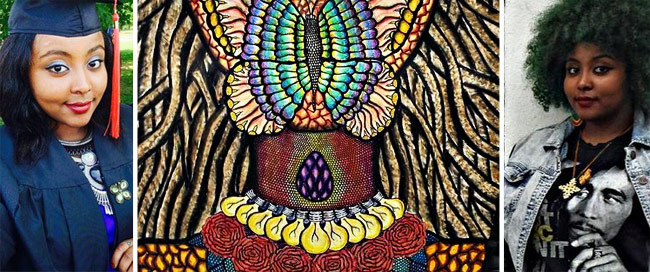 Encouraging new artists like Gelina is exactly why Africa Fashion was formed. New ideas and perspectives that can impact the world in a positive way. We wish her luck with her career as an artist.
Let us know what you think of Gelina's take on Destiny's Child over on Facebook and don't forget to follow us on Twitter to get all the latest stories as they happen.